Here's a list of some of the best online Craft Supply shops.
If
you want to add your own business or know of more brilliant bespoke online crafty stores please leave a link in the comments below.
Also, I haven't added any sites for knitting or crochet patterns as the very best place on the internet to get yarnie patterns is
Ravelry
as they have a brilliat search engine for searching out patterns & library for cataloguing your patterns but you could also try
Craftsy
or
Etsy
, as not all designers use Ravelry (even though they should!)
Please note that even though I've popped a store under one category, it may also fall into several - I just popped it into the category according to my favourite item in their store!
Yarn stores
Roses Knitting Centre
Salamanca Wool Shop
Skein
Spotlight Stores
Stitch Piece Loop
String Harvest
SunSpun
The Wool Room
The Wool Suppliers
The Yarn Store
White Gum Wool
Wondoflex
Wool Baa
Wool Warehouse
- check out their awesome kits for KALs & CAL's
Yarn & Co
- click now for 10% in your cart!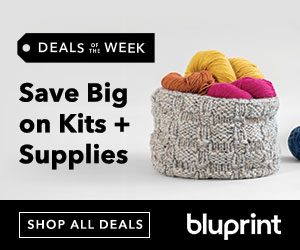 Yarn Barn
Yarn Glorious Yarn
Yarn Me Calm
Yarn Over
Yarnarama
Yarnia - design your own fabric - how awesome is that!
Yarnish
Yarnotion
- of course I had to add my own store!
Yarn Trader
Yummy Yarn & Co
Fabric stores
Amazon
-- yes, Amazon sell fabric!
Annie's Catalog - great selection of quilting fabric
Australian Crafters
- Aus -- a great source of Aboriginal print fabric
Bamboo Fabric Store
- Aus - bamboo & knit fabric
Black Tulip Quilts - Aus
Boo Designs - Aus - spandex & swimming fabric, zips
Cotton and Steel
- USA
Cotton Factory - Aus
Craftsy -- they sell both quilting & apparel fabric as well as awesome kits
Crafty Mamas Fabrics
- Aus - knit fabric
Doops Designs - Aus - gorgeous hand printed fabrics
Emerald Studio
- Canada - make your own bras!
Emma One Sock
- USA
Fabric.com
- huge selection of fabric!
Fabric Mail - USA - a fun range of knit fabrics & a great range for boys!
Fat Quarter Shop
- USA - possible the most drool worthy fabric shop on the web!
Kitschy Coo - UK -- great range of knit fabric
Luccello
- AUS
Melbourne Quilt Shop
- Aus
Michael's
-- Yes, Michaels sell fabric!
Michelle Patterns - USA
Miss Matatabi - Japan
Organic Cotton Plus - USA - it's organic, yeah baby!
PB Patch
- Aus - perfect if you want precut hexie fabric!
Peekaboo - awesome range of knit fabric
Polka Dot Tea Fabric - Aus
Quilting by Fiona
- Aus - I shop here a lot, always helpful & quick to post
Spindle Thread Fabric - Aus
The Drapery
- Aus
The Quilt Machine - Aus
The Remnant Warehouse
- Aus
Zebra Fabrics
- Aus - knit fabric
Notions supply stores
Annie's Catalog
- a general 'one stop' online crafty store!
Dandelyne
- AUS - the smalles & cutest embroidery hoops & kits
Handbag Hardware Oz
- Aus - my fav hardware store, with super quick postage
Mad About Felt - Aus - metallic felt
Michael's
-- USA - a big variety of everything!
Organic Cotton Plus - USA - variety of trims, tapes, dyes & more
Rose Petal Collection
- Aus - Glitter Felt!!! ...need I say anymore!!
Zip it
- USA - My fav zipper shop. It has a great selection & postage is super quick internationally.
Adhoc Crafty Supply
Fringe Supply & Co
- USA
Lumi
- USA - fabric printing kits





Sewing Pattern Sites
5 out of 4 -
patterns for the whole family (maternity, nursing & +size too)
Stationery Supplies stores
In the Daylight
-
Aus - cards, planners, prints
Inky Co
- Aus
Inspire Lovely
- USA
other awesome stores:
Rachel Kennedy Designs
- AUS
Sakuralala
- USA
Saturday Morning Vintage
- USA
Scribble Prints Co
- USA
Silent Poetry Arts
- USA
Sunday Paper
- AUS
The Ink Road
- USA
The Postman's Knock
The Spotted Quoll - A gorgeous shop, my fave place to grab gifts
The Wheatfield
- USA - oh my, want, want, want!
Wendy June
- cutest monster cards ever!