I've not been doing anything exciting lately, have you? I play in the garden with Joe & Delaney then feed, bathe & bed them...repeat. Sometimes I get my act together and have spare time where I can play with my things (and not their toys!). See the piccie above, it's yarn that I dyed. Do you like it? I am totally chuffed with it and I have big plans for it!
Do you like this lil doll? She is totally adorable & she lives in that little house, there is also a colouring book that you can buy to go with it. I got them from here and they are for a present for an upcoming birthday for a very special girl. ...they are so cute that I am thinking of getting one for me!
What about this super cute little banner - it fits into my hand! Now, I didn't buy this, I swapped it for something but if you want one like it then the person who made it has a shop so perhaps you can grab one for yourself.
And lastely, I can't go past a super fab discounted sale ...can you? I got this fabric from here at 60% off! Yep, sixty percent off! I am thinking a pillow case with the greys and maybe something cute for Delaney with the hexies. I also got a pirate print as well for Joe, will possibly make a cushion for his bed.
Do you know of any good sales on at the moment? I just happened to see another sale advertised on Instagram, you can get 30% off some super cute prints, cushions (like below) and jewellery at this online store, wouldn't you prefer to receive that bunny for Easter than a some cheap nasty chocolate!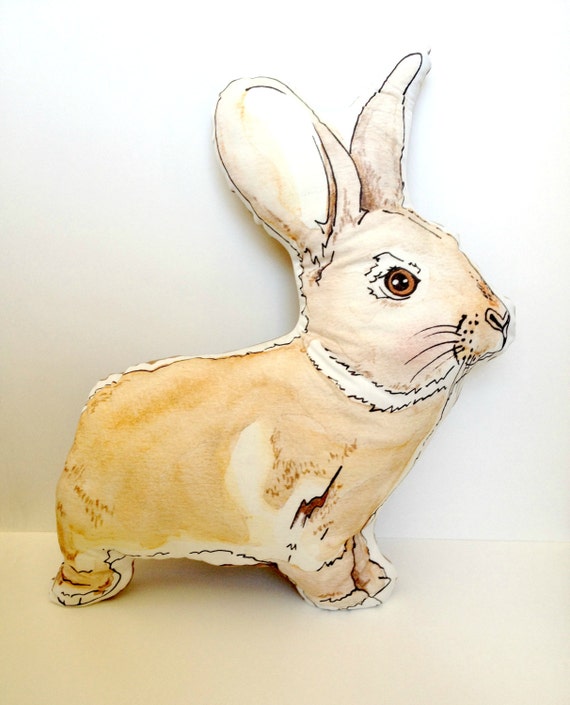 And remember, if you want to save money on yarn, fabric & quilting supplies then check out this link for the discount codes to some great online stores.
Happy shopping or crafting or gardening or sleeping or eating or reading or scratching your head!!!